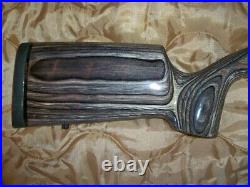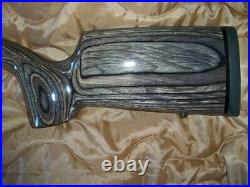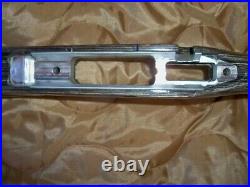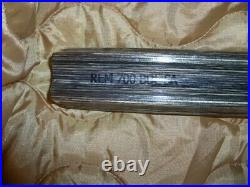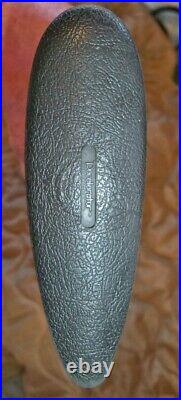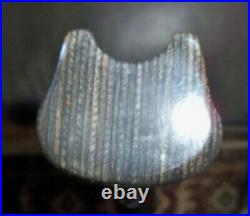 Stocky's AccuBlock Long Range Target/Tactical Remington 700 BDL Laminated Stock. The finest laminated heavy-barrel, vertical grip riflestocks in the widest selection of colors available today! Based on our testing as well as literally thousands of happy customers, we think you'll agree this is the most accurate out-of-the-box wooden stock ever made on a production basis. In fact, Stocky feels the AccuBlock® is single most important development since laminates first came to town. Precision CNC machined 6061-T6 has been shown to reduce harmonics (vibrations) under stress and that quality, combined with it's reputation for accuracy and durability, is the reason we have chosen that particular metallurgy for this premium stock. The "V" runs parallel the entire length of the block allowing for the 0.028 variations of 700 receiver diameters to all nestle snugly into the block. We have integrated shallow grooves the full length of the block for the express purpose of holding more bedding epoxy if you decide to "skim bed" the block (this is optional). (2) Additionally, aluminum pillars are inserted into machined recesses in the bottom of the AccuBlock®, completing the solid aluminum top-to bottom bedding platform. The proven vertical-grip target design of the stock was inspired by the time-tested Anschutz riflestock silhouette. The Stocky Long Range Target features an ambidextrous butt section perfect for the 40mm – 56mm objective target and tactical style scopes popular on today's most accurate rifles. The grip sports the new vertical design with an enhanced palm swell to put your finger gently and comfortably on the trigger for maximum control on the most popular light-pull precision firing mechanisms. The forend is gracefully tapered in an upward angle so simply sliding it gently forward and aft on the bags (or other rest) while sighting yields subtle vertical corrections without sacrificing concentration, position or sight picture. The wide beavertail forend design sports a slight radius on the bottom, continuing up the sides for an extremely comfortable hand grip when desired, plus it allows the easy addition of most popular bipods (front bipod stud included) without the need for a flat forend adapters or other attachment aids. In other words, we think you'll agree it's ideal for bags, bipod or field shooting. In keeping with the other choices in our "Long Range" line of premium rifle stocks we've kept the famous mirror-gloss finish on the brighter colors and continue to offer our no-spook matte on the more appropriate, field-oriented colors. It may interest you to know that you can change the patina it comes in by simply scuffing them with some 400 grit emery cloth and putting on another coat or two of the desired reflectivity. Stock Features & Benefits. Currently offered in Remington 700 (BDL) Hinged Floorplate. Cleanly inletted for factory varmint/police barrels and larger only. Standard factory Remington 700 Varmint/Police barrel contours "Drop-in" i. SPS Varmint, SPS Tactical, 700 VTR, etc. Easily opened for full 1.25 bull barrels. Free floating barrel channel design. Fitted Pachmayr Decelerator Recoil Pad. Premium sling swivel studs, one in rear and 2 up front. Comfortable vertical-grip with ergonomic palm swell. Ambidextrous cheekrest and grip (right-bolts only). AccuBlock Features & Benefits. Precision CNC machined 6061-T6 aluminum bedding block reduces hamonics / vibration. V-Block allows for the various diameters of Rem 700 recievers produced over the years. Integrated skim bedding channels if bedding is desired (bedding is completely optional). We have measured a variation of 0.028 (about 30 thousandths) on typical Remington 700 receiver diameters over the years. This means the ordinary round bottom "U" shaped bedding blocks must be cut for the largest common (one fit all) denominator, resulting in a loose fit the vast majority of the time. Therefore undersized receivers typically have one or two non-symetrical bering points – the bottom of the "U" and one side or the other, depending on various factors. The new Stocky AccuBlock® incorporates two strategically placed contact points on either side of the block, producing a "V" style block with just one one contact point per side. In this way even the narrowest 700 receiver will nestle snugly into the block for maximum precision. After speaking with many of our more experienced customers / precision riflesmiths the composite aluminum block stocks we offer i. Bell & Carlson Medalists we have observed that it is very popular to "Skim Bed" even the most precise aluminum block stocks. This involves adding a very small amount of epoxy (perhaps a teaspoon to a tablespoon) under the reciever behind the recoil lug to fill in any variation in the bedding whatsoever. These folks are perfectionists. Since there is no harm in providing the bedding grooves they requested, we have listened and done so. We stress that skim bedding is completely optional and we have rarely, if ever noticed any improvement skim bedding standard factory rifles, nor do we even recommend doing so except for the most demanding of applications. The item "Stocky's AccuBlock Long Range Target/Tactical Remington 700 BDL Laminated Stock" is in sale since Saturday, March 27, 2021. This item is in the category "Sporting Goods\Hunting\Gun Parts\Rifle". The seller is "dorffster" and is located in Newton, New Hampshire. This item can be shipped to United States.
For Gun Make: 700 Remington bull barrel S/A
Model: MARKSMAN ELITE VARMINT BULL
Country/Region of Manufacture: United States
Specific Part: laminated wood stock for 700 BDL bull barrel
Compatible Caliber: SHORT ACTION CALIBERS
California Prop 65 Warning: Warning: This product can expose you to chemicals including lead, which is known to the State of California to cause cancer and birth defects or other reproductive harm. For more information go to www.P65Warnings.ca.gov.
Part Material: LAMINATED WOOD
Type: Stock & Forend Parts
Gun Type: Rifle
Features: ALUMINUM BEDDING BLOCK
Part Type: Stock
MPN: Does Not Apply
For Gun Model: Remington 700 short action Bull Barrel BDL SPS VTR
Brand: Revolution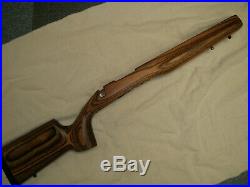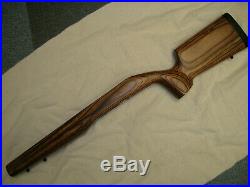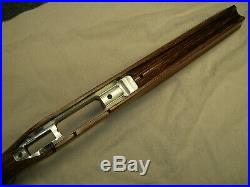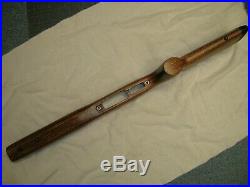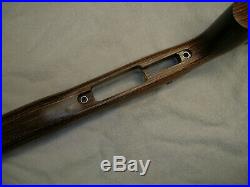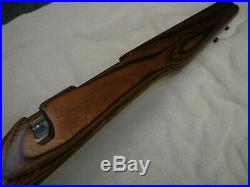 New, unused, laminated Long Range target/Tactical stock with Accublock from Stocky's for a Short Action Remington 700 BDL. Completely finished and unaltered – never been fitted to a barreled action. The Accublock is an aluminum bedding block permanently mounted into the laminated stock, with integral bedding pillars – see pictured. Three sling swivel studs and a Pachmayr recoil pad. This is a substantial reduction from Stocky's sale, or even special, prices. Absolutely no sales of firearms parts or accessories outside the United States. The item "New Stocky's Accublock Long Range Target/Tactical 700 BDL SA Laminate" is in sale since Thursday, February 20, 2020. This item is in the category "Sporting Goods\Hunting\Gun Parts\Rifle". The seller is "h*d*p*t" and is located in Cincinnati, Ohio. This item can be shipped to United States.
For Gun Make: Remington
Model: LRT
Modified Item: No
Country/Region of Manufacture: United States
Specific Part: Stock
Compatible Caliber: .308
Part Material: Laminated wood, aluminum, and steel
Type: Stock & Forend Parts
MPN: TCT700BDL-ALU
For Gun Model: Remington 700 SA BDL
Brand: Stockys